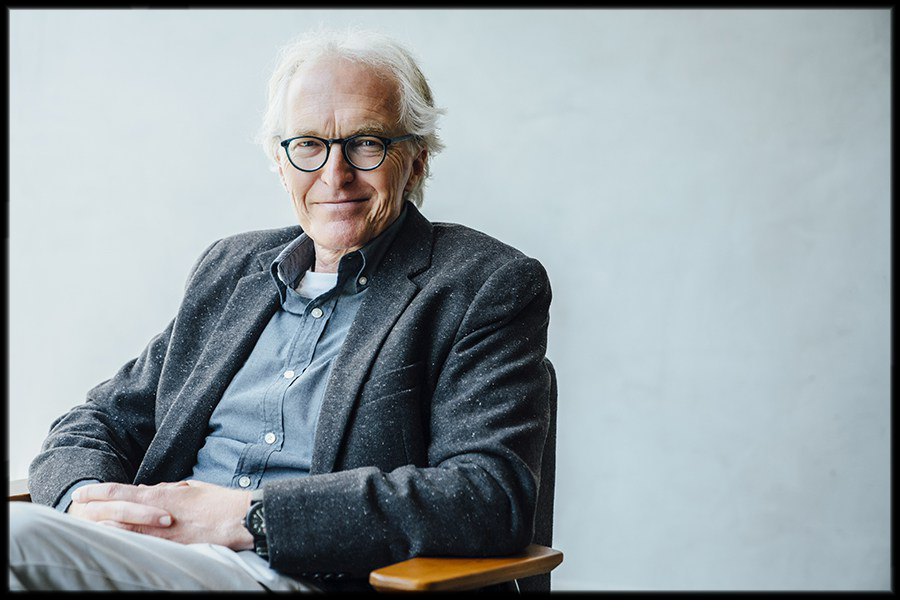 Steve Mims works as a writer and director in Austin, Texas. His award-winning work includes fiction and non-fiction short and feature-length films, music videos and commercials that have screened internationally in festivals, theatrically and on television. View Steve's portfolio here.
His controversial higher education documentary STARVING THE BEAST (2016) premiered at SXSW in March and begins a limited theatrical release in the fall.  The Hollywood Reporter's John DeFore wrote: "…it contains big insights…and helps lay the groundwork for debates over whether our universities should be designed to broadly increase society's capacity for reason and insight, or should have their productivity monitored moment-by-moment by people who believe…that 'everything can be measured in dollars.'"
His documentary INCENDIARY: THE WILLINGHAM CASE (2011) [co-directed by Joe Bailey, Jr.] won the 2011 SXSW Louis Black Award, the 2012 Innocence Network Journalism Award and the 2013 Texas Coalition to Abolish the Death Penalty Media Award. Ann Hornaday of the Washington Post called INCENDIARY: "Nonfiction filmmaking at its most classic. Crime, punishment, morality and hardball politics make for an explosive mix all their own."
His narrative features include the romantic comedy ARLO & JULIE (2015) which he wrote and directed. ARLO & JULIE premiered at SXSW in 2014 and went on to screen in 16 festivals in the U.S. and Moscow and limited theatrical release. The film won the Trinidad Independent Film Festival's Gold Award for feature-length comedy. Reviewing the movie, Variety's Justin Change wrote: "…this comic mystery is a low-key, low-budget charmer." Steve's earlier feature comedy, THE PERFECT SPECIMEN, premiered at SXSW and was licensed to SHOWTIME NETWORKS.
Among his short fiction film work, The New York Times called Steve's movie AUNT HALLIE, "A treasure…which belongs on everybody's list of the top-10 funniest nine minute films ever made." His short WEBB WILDER, PRIVATE EYE: THE SAUCER'S REIGN became a late television cult classic on USA Network's anthology series NIGHTFLIGHT and helped spawn the roots-rock band WEBB WILDER AND THE BEATNECKS. His work has screened at the Museum of Modern Art in New York (Film Society of Lincoln Center, New Directors/New Films) Bilbao, Spain, Hamburg, Germany, St. Petersburg and Moscow. His film awards include the American-Soviet Film Initiative Pick (Ann Arbor Film Festival) the Gold Apple Award (National Educational Film Festival) and the Silver Hugo Award (Chicago International Film Festival). A compilation of three of his shorts (WEBB WILDER'S CORN FLICKS) was release nationally by BMG/Zoo Entertainment. His latest fiction shorts include THE ONE-OFFS, REFLEX, HONORARIUM, and WEBB WILDER'S SCATTERGUN.
His short documentary work includes THE ONE ARM DOVE HUNT, LIVE FOREVER: THE LIFE AND SONGS OF BILLY JOE SHAVER, and SOUZAY: A LIFE IN ART. Recent projects include a short biographical documentary GOD/MAN/ACCORDION and SOUTHFORK PILGRIMS, a short documentary about fans of the television series DALLAS for the Bob Bullock Texas History Museum. In 2009, Steve won the Barbara Jordan Media Award (director/editor/co-producer) for his short documentary about dyslexia called CHANGING CHILDREN'S LIVES.
His feature-length music documentaries include RUTHIE FOSTER: LIVE AT ANTONE'S, (Blues Foundation Award for Best DVD of 2012) LIZARDS TIMES TWENTY: AUSTIN LOUNGE LIZARDS LIVE AT ANTONE'S and THE AUSTIN LOUNGE LIZARDS: THIRTY YEARS OF LOST LUGGAGE, all released through Blue Corn Music/ADA/Warner Music Group.
His music videos include work for The Naughty Ones, Pat McLaughlin, Cotton Mather, Webb Wilder, Stephen Bruton, Los Straitjackets, the Austin Lounge Lizards and Billy Joe Shaver. His videos have aired on More Music, TNN, CMT, CMT Europe, M2 and MTV. His video of Billy Joe Shaver's HOTTEST THING IN TOWN was voted Best Music Video of 1994 by the Austin Chronicle. Television broadcasts include PBS, Italian Public Television, Campus Network, USA Network, Arts & Entertainment Network and The Learning Channel.
Steve also works commercially as a writer, director, producer and editor. His commercial work has won the Bronze Anvil (Public Relations Society of America), district level 'Addys', the Citation for Excellence from the American Advertising Foundation and 2013-2014 Bronze Telly Awards.
Steve earned a bachelor's degree at the University of Southern Mississippi and a Master of Arts at the University of Texas at Austin.  Over the years he's taught film production at UT Austin, including Film One, Film Two and Film Editing.  Last spring he taught RTF368S:  Undergraduate Thesis Production.  Through Austin FilmWorks he also teaches 'The Film Mind', a 12-week film design and cinematography course.